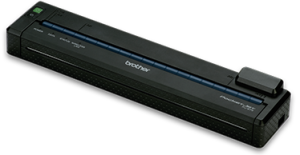 Technology advances so quickly these days it can be difficult to keep up with all the latest and greatest tools. With Aceapp's recent launch of the Beevio App, pest pros now have the ability to use mobile pest control software that is entirely web based and accessible from your device of choice (laptops, iPhones, Androids, iPads, etc.). It is now easier than ever to manage your pest control company with Beevio, and updates are being implemented all the time!
The latest buzz in mobile printing solutions for the field service industry should definitely perk the interest of pest control companies in particular. The latest model in Brother's PocketJet 6 series mobile thermal printers is specifically tailored to be used with Apple iPad and iPhone devices for full-page printing. Other printers in this same series provide excellent features for printing receipts and reports directly from your vehicle at the touch of a button. You can either have these miniature portable printers mounted inside the service trucks or carried right in the special clipboard designed for it, depending on what you prefer. Being that thermal printers do not carry ink cartridges, they can be made very small, lightweight, and can withstand the general wear and tear from being inside a service vehicle (i.e. dirt, high/low temps, handling).
Customer service is our first and foremost goal and we are always looking for ways to make your company more successful. As we continually update our own software, we also want to help you find other solutions to help you along the way, such as with mobile thermal printers. Keep checking back with Aceapp for more ways to optimize your pest control business.
0
0
TL
TL
2013-03-12 09:37:44
2013-05-20 14:05:57
Mobile Thermal Printers for Pest Pros